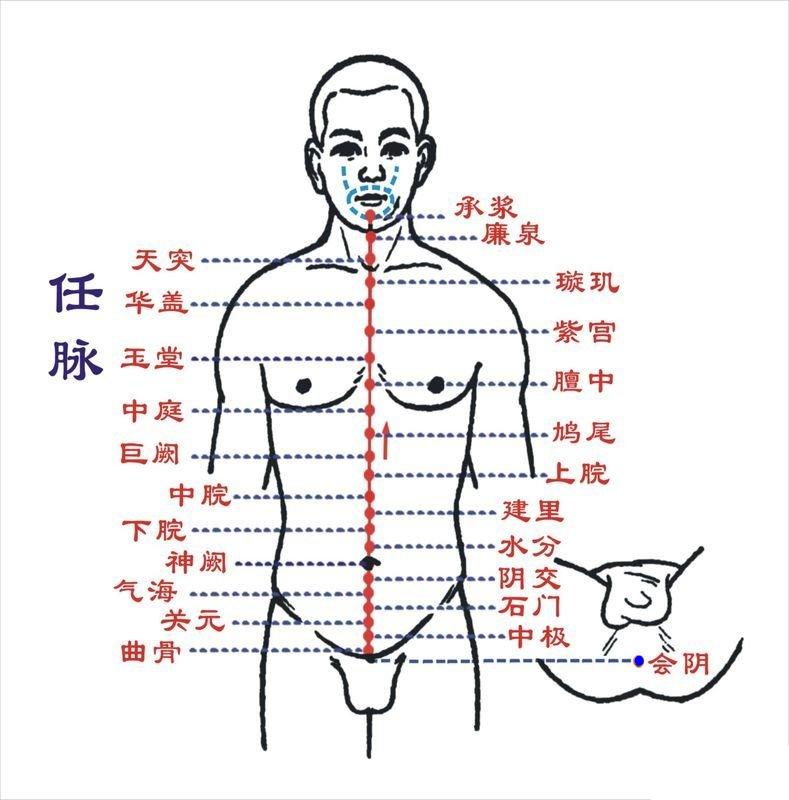 Huiyin(CV1,会阴) is an acupuncture point in the meridian named Conception Vessel.
Location
In the perineum, at the midpoint of the line joining the anus and scrotum in the male or the anus and posterior labial commissure in the female.
Indication
①Asphyxia caused by drown, coma, epilepsy and mania;
②dysuria, enuresis, pain in the vulva, prolapse of uterus, pruritus vulvae, proctoptosis, hemorrhoid;
③seminal emissions;
④irregular menstruation.
Method
Perpendicular insertion 0.5-1 cun.
Cautions
It is contraindicated to pregnant women.