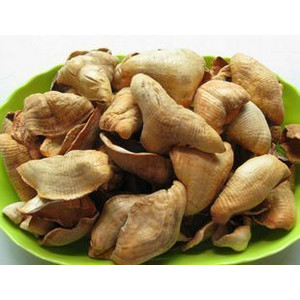 Naming
Chuan Shan Jia (Squama Manitis)
The Effect of Chuan Shan Jia
Property
Salty, slightly cold; liver and stomach meridians entered.
Actions
Activate blood and dispel stasis, dredge meridians and promote lactation, resolve swelling and expel pus.
Indications
Mass, amenorrhea due to stasis, wind-damp arthralgia, lactation blockage, abscess, swelling and sore, scrofula.
Dosage and Administrations
Decoct 3~10 g. Make powder and take 1~1.5 g.
Cautions
Use with cautions for the pregnant women.