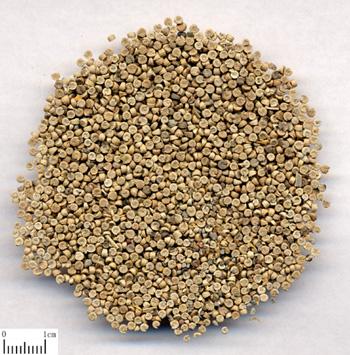 Name
Dong Kui Zi (Chingma Abutilon Seed)
The Effect of Chingma Abutilon Seed
Property
Sweet and cold; large intestine, small intestine and bladder meridians entered.
Actions
Induce diuresis to treat stranguria, promote lactation and nourish intestine.
Indications
Edema, stranguria, oligogalactia, agalactia, breast distending pain and constipation.
Dosage and Administrations
Decoct 10~30 g.
Cations
Used with caution for loose stool due to spleen deficiency and pregnant women.