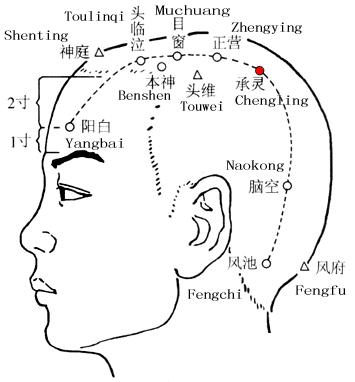 Chengling(GB18,承灵) is an acupuncture point in the meridian named Shaoyang Gall Bladder Meridian of Foot.
Location
4 cun superior to the anterior hairline and 2. 25 cun lateral to the midline of the head.
Indication
①Headache,vertigo;
②pain in the eye;
③stuffy nose, epistaxis.
Method
Puncture subcutaneously 0.3-0.5 inch. Moxibustion is applicable.