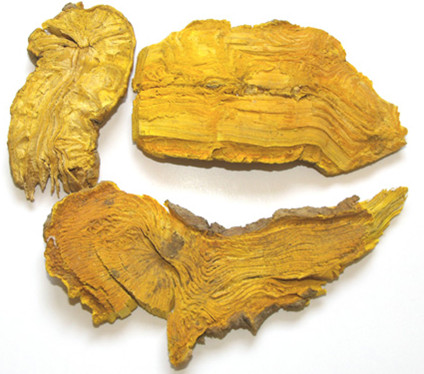 Name
Huang Teng (Caulis Fibraureae)
The Effect of Caulis Fibraureae
Property
Bitter, cold; heart and liver meridians entered.
Actions
Clear heat and remove toxicity, purge fire and relax the bowels.
Indications
Swelling and pain of eyes, sores and boils, sore throat, diarrhea, dysentery, constipation.
Dosage and Administrations
Decoct 10~30 g. Proper dosage is for external application, decocted for washing.
Cautions
It is contraindicated for deficiency-cold in spleen and stomach.