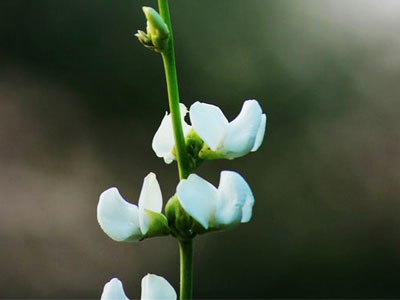 Name
Bian Dou Hua (Flower of Hyacinth Bean)
The Effect of Bian Dou Hua
Property
Sweet, neutral; spleen, stomach and large intestine meridians entered.
Actions
Relieve summer-heat, resolve dampness, temper the spleen and stomach.
Indications
Diarrhea due to summer-heat and damp, leukorrhea with reddish discharge.
Dosage and Administrations
Decoct 3~9 g, or pounded into juice or powder. Proper dosage is for external application, pounded into powder for applying.