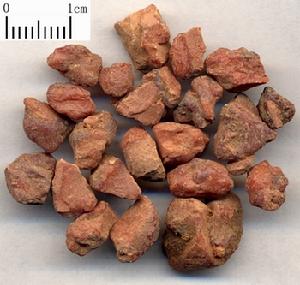 Name
An Xi Xiang (Benzoin)
The Effect of Benzoin
Property
Pungent, bitter and warm; heart, liver and spleen meridians entered.
Actions
Induce resuscitation and refresh mind, move qi and activate blood.
Indications
Block syndrome of coma, pain in the heart and abdomen.
Dosage and Administrations
Take in pills or powder, 0.3~1 g once.
Cations
Prohibited to yin deficiency with effulgent fire.