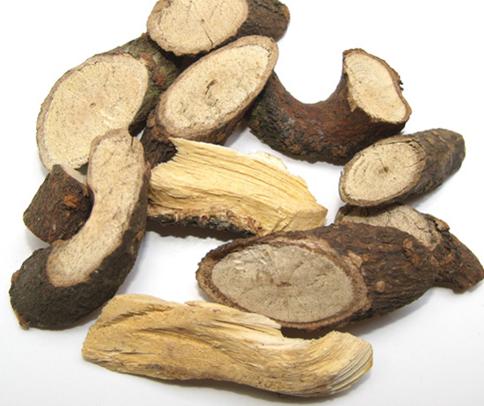 Name
Hei Gu Tou (Forrest Silkvine Stem or Root)
The Effect of 黑骨头
Property
Sweet, pungent, warm, slightly toxic.
Actions
Dispel wind, eliminate dampness, activate blood, treat boils.
Indications
Traumatic injury, amenorrhea, acute mastitis, rheumatic arthritis, fracture.
Dosage and Administrations
Decoct 3~6 g, or soaked in wine. Proper dosage is for external application, pounded for applying.
Cautions
Do not take overdose. It is contraindicated in case of hepatitis and peptic ulcer.