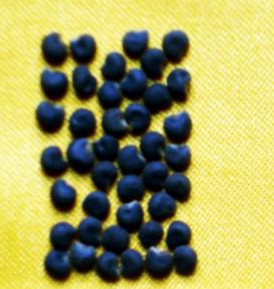 Name
Huang Shu Kui Zi (Sunset Abelmoschus Seed)
The Effect of 黄蜀葵子
Property
Sweet, cold; spleen meridian entered.
Actions
Promote diuresis, resolve swelling and promote lactation.
Indications
Difficult urination, edema, sores and boils, traumatic injury, heat stranguria, lithangiuria, constipation, agalactia.
Dosage and Administrations
Decoct 6~9 g, or made into powder. Proper dosage is for external application. Pounded into powder for applying.
Cautions
It is contraindicated to pregnant women.