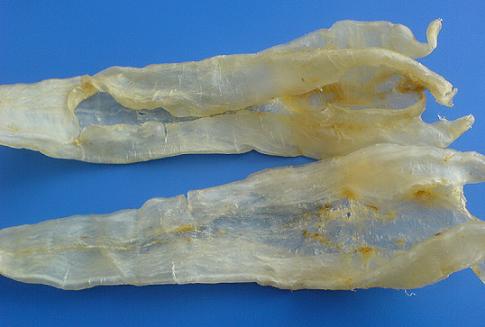 Name
Yu Biao (Swimming Bladder)
The Effect of 鱼鳔
Property
Sweet, neutral; liver and kidney meridians entered.
Actions
Tonify the kidney to replenish essence, stop bleeding, dissipate blood stasis and resolve swelling.
Indications
Spermatorrhea due to kidney deficiency, traumatic hemorrhage, hematemesis, haemorrhoids, metrorrhagia, tetanus, postpartum convulsion.
Dosage and Administrations
Decoct 10~30 g, or made into powder, 3~6 g. Proper dosage is for external application, dissolved for applying.
Cations
It is contraindicated for poor appetite with excessive phlegm.