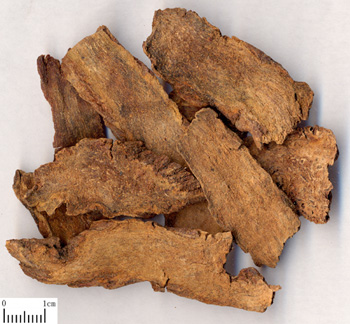 Name
Suo Yang (Herba Cynomorii)
The Effect of 锁阳
Property
Sweet, warm; kidney, liver and large intestine meridians entered.
Actions
Tonify kidney, invigorate yang, moisten intestine to smooth stool.
Indications
Kidney yang deficiency, blood essence deficiency, dryness in intestine and constipation.
Dosage and Administrations
Decoct 5~15 g.
Cations
It is contraindicated in cases of yin deficiency with effulgent fire, diarrhea due to spleen deficiency, constipation of excess heat type.