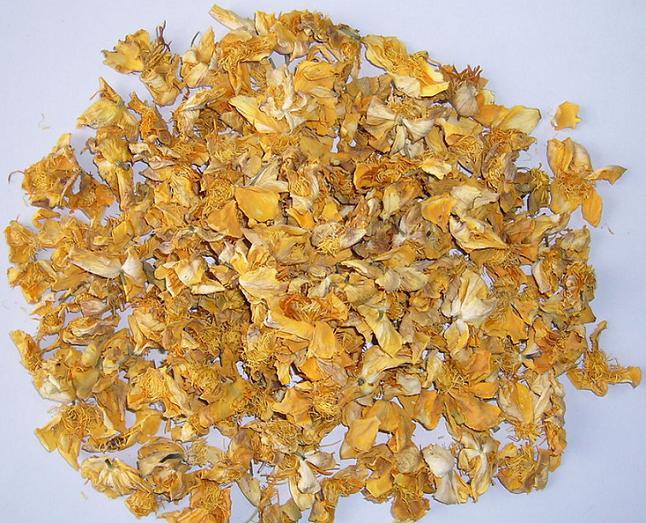 Name
Jin Lian Hua (Trollflower)
The Effect of 金莲花
Property
Bitter, slightly cold; lung and stomach meridians entered.
Actions
Clear heat and remove toxicity.
Indications
Sore throat, scrofula, aphtha, swelling and pain of eye.
Dosage and Administrations
Decoct 3~6 g, or made tea. Proper dosage is for external application, decocted for mouthwash.
Cautions
It is contraindicated for deficiency-cold in spleen and stomach.