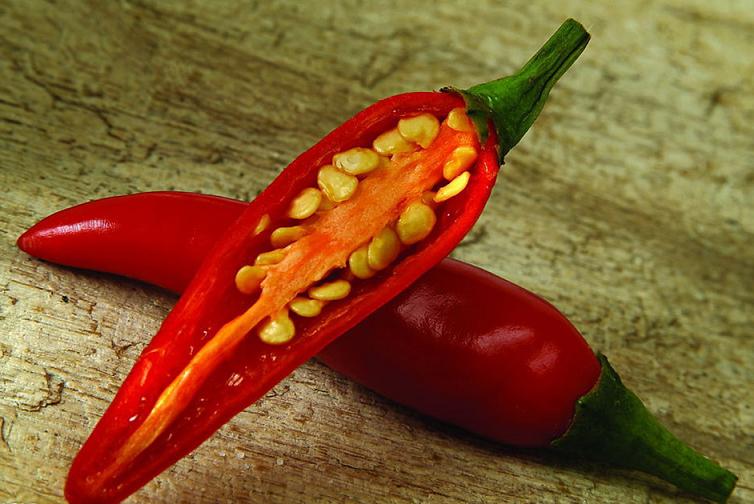 Name
La Jiao (Cayenne pepper)
The Effect of 辣椒
Property
Pungent, hot; heart and spleen meridians entered.
Actions
Warm the spleen and stomach, dissipate cold, stimulate the appetite and promote digestion.
Indications
Diarrhea, vomit, abdominal pain due to cold stagnation, frostbite.
Dosage and Administrations
Decoct 0.9~2.4 g. Proper dosage is for external application.
Cautions
It is contraindicated in case of yin deficiency with effulgent fire and people with cough and eye disease.