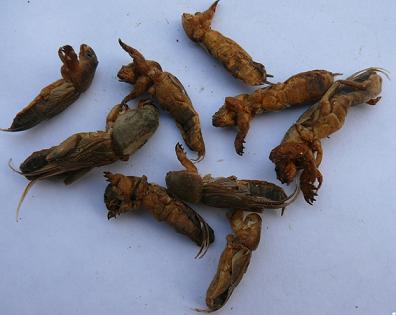 Name
Lou Gu (Mole Cricket)
The Effect of 蝼蛄
Property
Salty, cold, slightly toxic; bladder, small intestine and large intestine meridians entered.
Actions
Promote diuresis, clear damp-heat and relax the bowels.
Indications
Edema, difficulty in urination, scrofula, sores and boils, urolithiasis.
Dosage and Administrations
Decoct 3~4.5 g, or made into powder, 1~2 g. Proper dosage is for external application, pounded into powder for applying.
Cations
It is contraindicated to weak people and pregnant women.