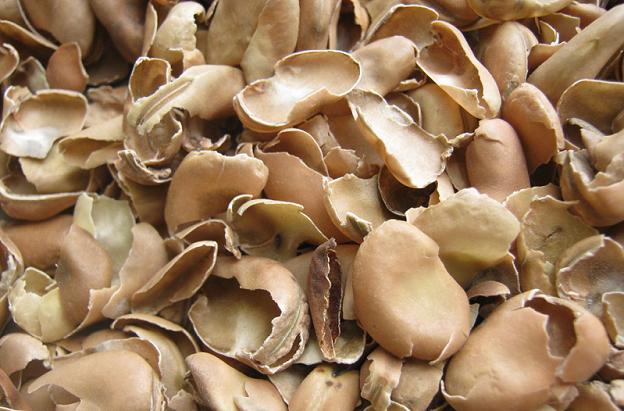 Name
Can Dou Ke (Seed-coat of Broadbean)
The Effect of 蚕豆壳
Property
Sweet, bland, neutral; kidney and stomach meridians entered.
Actions
Induce diuresis, eliminate dampness, stop bleeding, remove toxicity.
Indications
Edema, hematemesis, difficult urination, barbiers, scrofula, hematochezia, impetigo, threatened abortion, pemphigus.
Dosage and Administrations
Decoct 9~15 g. Proper dosage is for external application. Stir-bake it into charcoal, and then pound into powder for applying.