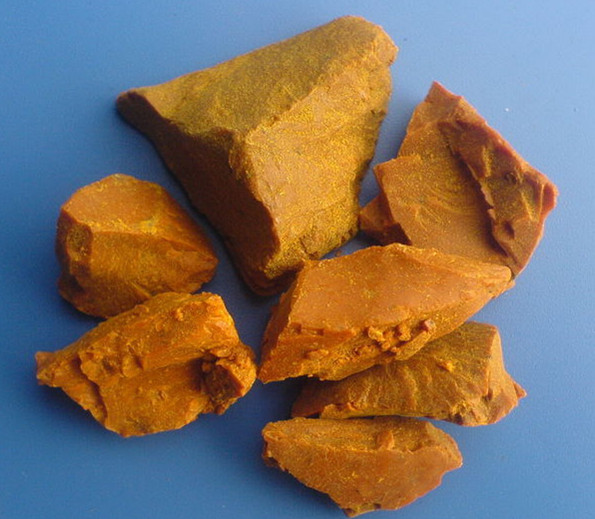 Name
Teng Huang (Garcinia Hanburyi)
The Effect of 藤黄
Property
Sour, astringent, toxic.
Actions
Resolve swelling, stop bleeding and kill parasites.
Indications
Sores and boils, stubborn tinea, burns and scalds, traumatic bleeding, Counteract toxic pathogen, ulcerative gingivitis.
Dosage and Administrations
0.03~0.06 g for oral taking, or made into pills. Proper dosage is for external application. Pounded into powder for applying or pounded into juice or made ointment for applying.
Cautions
It is contraindicated to weak people. Never take it overdose.