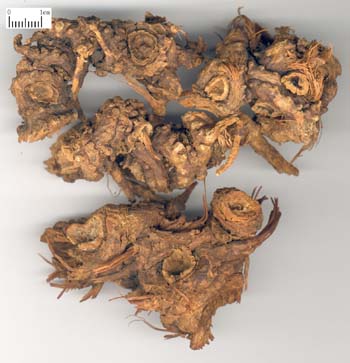 Name
Gao Ben (Radices Ligustici Sinensis)
The Effect of 藁本
Property
Pungent, warm; lung meridian entered.
Actions
Dispel wind-cold, relieve damp and alleviate pain.
Indications
For exterior syndrome due to wind-cold, headache due to wind-cold, and arthralgia due to wind-cold-damp.
Dosage and Administrations
Decoct 3~10 g. It should be used with proper dosage for external application.
Cations
Being warm and dry, it is prohibited for strong heat and yin and blood deficiency.