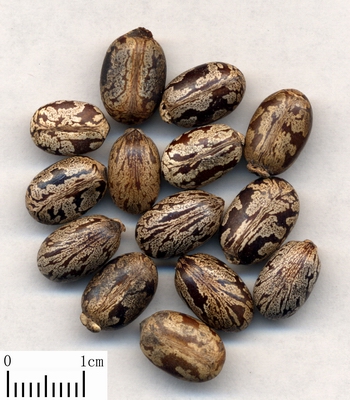 Name
Bi Ma Zi (Semen Ricini)
The Effect of 蓖麻子
Property
Sweet, pungent, neutral, toxic; large intestine and lung meridians entered.
Actions
Resolve swelling and draw out poison, unblock stagnation with purgative.
Indications
Sores and boils, scrofula, pharyngitis, constipation.
Dosage and Administrations
Take the pills or stir-baked product. Proper dosage is for external application, pounded for applying on the affected area.
Cautions
It is contraindicated to pregnant women and people with loose stool.