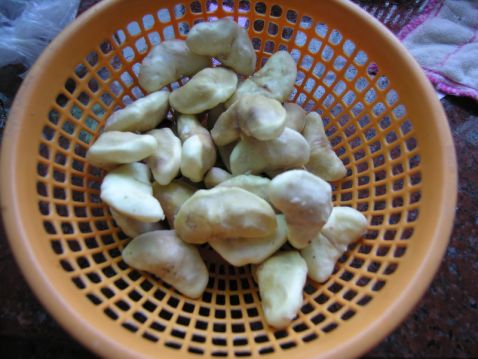 Name
Ling (Water Caltrop)
The Effect of 菱
Property
Sweet, cool; spleen and stomach meridians entered.
Actions
Strengthen the spleen and tonify the stomach, relieve polydipsia, remove toxicity.
Indications
Polydipsia caused by summer-heat, drunkness, dysentery, diarrhea caused by spleen-deficiency.
Dosage and Administrations
Decoct 9~15 g or eat the raw.
Cautions
It is contraindicated in case of dysentery and malaria.