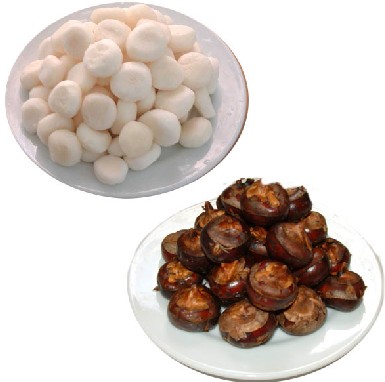 Name
Bi Qi (Water chestnut)
The Effect of 荸荠
Property
Sweet, cold; lung and stomach meridians entered.
Actions
Clear heat and promote the secretion of body fluid, resolve phlegm and promote digestion.
Indications
Diabetes, jaundice, indigestion, dysentery, hot eyes, sore throat, heat stranguria, cough due to phlegm-heat, excrescence.
Dosage and Administrations
Decoct 60~120 g or take the juice, or soaked in wine. Proper dosage is for external application, pounded for applying or eye drops.
Cations
It is contraindicated in case of deficiency cold and blood deficiency.