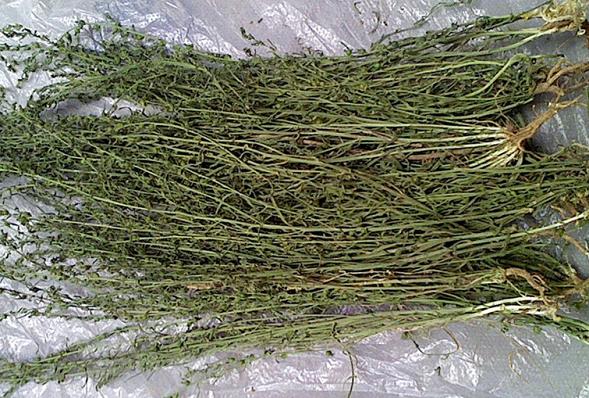 Name
Bai Rui Cao (Herba Thesii)
The Effect of 百蕊草
Property
Pungent, slightly bitter, astringent, cold; spleen and kidney meridians entered.
Actions
Clear heat, remove toxicity and resolve swelling.
Indications
Pneumonia, pulmonary abscess, pharyngitis, bronchitis, tonsillitis, fever.
Dosage and Administrations
Decoct 9~30 g, or made into powder or soaked in wine. Proper dosage is for external application, pounded into powder for applying.