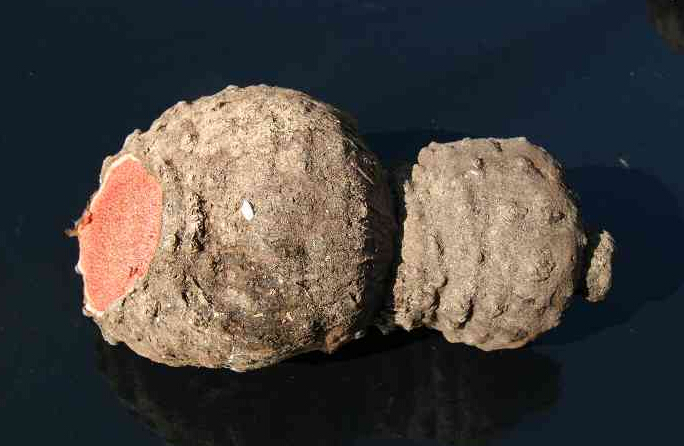 Name
Bai Shu Liang (Tuber Dioscoreae Hispidae)
Sources
The drug is the dried tuber of Dioscorea hispida Dennst. (family Dioscoreaceae), cutivated or growing in hilly scrubs or near forests, and distributed in Fujian, Guangdong, Hainan, Guangxi, Yunnan, Tibet of China.
Costituents
The drug contains dioscorine.
The Effect of 白薯莨
Property
Pungent, bitter, cold, toxic.
Actions
It is used to remove toxic heat, eliminate swelling; for the treatment of boils and sores, syphilis, chancre, traumatic injury.
Dosage and Administrations
Proper dosage is for external application, pounded for applying or decocted for washing, or made into paste.
Cautions
It is for external use only. Avoid taking orally.