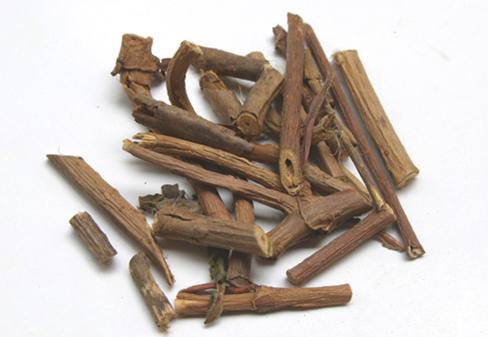 Name
Sheng Teng (Stem of Common Stelmatocrypton)
Sources
The drug is the dried entire plant of Stelmatocrypton khasianum (Benth.) H. Baill. (family Asclepiadaceae), growing on hilly scrubs, woods, and distributed in Guangxi, Guizhou, Yunnan of China.
The Effect of 生藤
Property
Sweet, pungent, warm; spleen and stomach meridians entered.
Actions
Dispel wind-cold, promote the flow of qi and dredge meridians.
Indications
Cold, rheumatic arthritis, stomachache, abdominal distension and trachitis.
Dosage and Administrations
Decoct 6~15 g or take the pouwder.