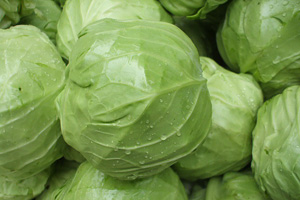 Name
Gan Lan (Stem and leaf of Cabbage)
The Effect of 甘蓝
Property
Sweet, neutral; stomach and kidney meridians entered.
Actions
Clear heat, eliminate dampness, dissipate nodule and alleviate pain, replenish the kidney and tonify deficiency.
Indications
Jaundice caused by damp-heat, asthenic disease, peptic ulcer, arthritis.
Dosage and Administrations
cook it for eating or take its juice.
Cautions
It is contraindicated in case of indigestion.