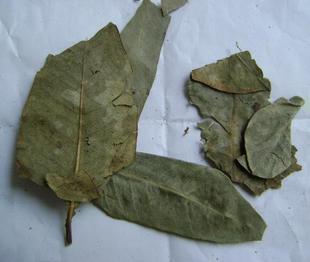 Name
An Ye (Folium Eucalypti)
The Effect of 桉叶
Property
Bitter, pungent, cold; lung, spleen, stomach and liver meridians entered.
Actions
Dispel wind and release exterior, clear heat and remove toxicity, resolve phlegm and regulate the flow of qi, kill parasites and relieve itching.
Indications
Cold, diarrhea, malaria, eczema, burns and scalds, whooping cough, abdominal distension, traumatic bleeding, asthma and cough with high fever, rheumatic arthritis, scabies, ancylostomiasis and filariasis.
Dosage and Administrations
Decoct 6~15 g. Proper dosage is for external application. Pounded into powder for applying or decocted for washing.
Cautions
It is contraindicated in case of allergic dermatitis.