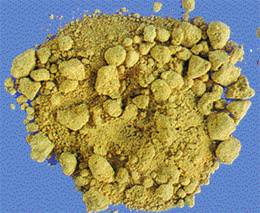 Name
Ba Dou Shuang (Semen Crotonis Pulveratum)
The Effect of 巴豆霜
Property
Pungent, hot, toxic; stomach and large intestines meridians entered.
Actions
Eliminate retained fluid, resolve swelling, eliminate phlegm and relieve sore throat.
Indications
Constipation due to cold accumulation, abdominal edema, sore throat, pharyngitis, difficult urination, indigestion.
Dosage and Administrations
Made into pills or powder, 0.1~0.3 g.
Contraindication
It is contraindicated to pregnant women and it is contraindicated for combining with Qian Niu Zi.