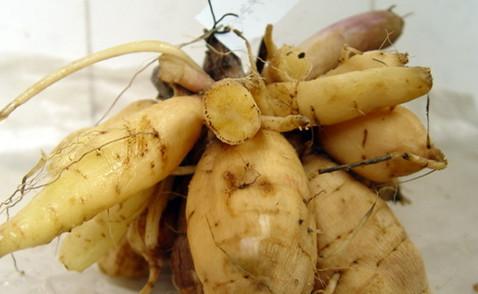 Name
Da Li Hua (Dahliae Tuber)
Sources
The drug is the root tuber of Dahlia pinnata Cav. (Family Compositae), originally growing in Mexico, cultivated all over China.
The Effect of 大理菊
Property
Pungent,sweet, neutral; liver meridian entered.
Actions
Clear heat and remove toxicity, dissipate blood stasis and alleviate pain.
Indications
Dental caries and toothache, traumatic injury, sores and boils, mumps.
Dosage and Administrations
Decoct 6~15 g. Proper dosage is for external application, pounded for applying.